Why Choose Shopify is the best e-commerce Platform?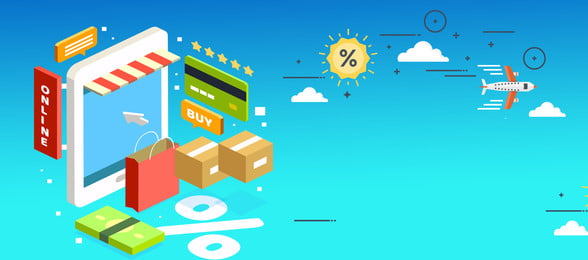 Shopify is a fully hosted, SaaS-based eCommerce platform. You don't have to worry about attaining a web host, dealing with any form of software installation, or performing any upgrades to the platform. The intuitive and simplistic nature makes it easy for anyone to start an eCommerce store on Shopify.
Shopify provides merchants with a reliable, secure, and scalable platform. Reporting, analytics, order management, app marketplace, and automation are second to none on Shopify. You can even try it free for the first 14 days.
Shopify has a basic plan that is priced at $29/month. The standard plan is priced at $79/month, and the advanced plan would set you back $299/month. All of the above plans come with 24/7 customer support and a free SSL certificate. That's not it; all these plans also include fraud analysis, discount codes, advanced cart recovery, and manual order creation.
Besides the above plans, you could even opt for Shopify Lite, which costs $9/month. The plan is suitable for anyone who wants to sell products without maintaining an online store. If you wish to embed a "Buy" button on your website or blog, then you can do so with this plan.
Shopify Enterprise is a plan that offers enterprise-grade solutions for high volume merchants and large businesses. The starting price for the same is $2000/month, with a variable fee for higher volume businesses. The plan guarantees unlimited transactions, unlimited products, and 99.99% uptime. It lets you save time and money by automating complex processes, campaigns, and discounts.
Migration to Shopify
If you are thinking of migrating your eCommerce store from any other platform to Shopify, then go ahead and speed-up that decision. Shopify has been on the cutting edge of integrations, innovative solutions, mobile responsive themes, and other optimizations. You just can't go wrong with Shopify. Shopify is bound to give high returns.
Migrate to Shopify
Get all the best features you need to grow and scale your business, plus the support to re-platform smoothly. Shopify offers an application that helps import product, customer, and order data for free with your Shopify account. You can even move your data manually if your current platform doesn't support the app. Merchants may use the Shopify Help Center to get guidance on their migration process.
If that doesn't cut it, you could even hire a Shopify expert to help you with the migration. Work with an expert from the Shopify Experts Marketplace to import data, transfer website pages, to preserve and set up SEO migration.
Benefits of Shopify
Customer Support
Customer support is paramount for any e-Commerce store. Every store owner is confronted by glaring issues, bugs, and upgrades on their site. When this occurs, they tend to approach the customer support team first. As such, their availability and quick response are pivotal.
Customer Support
Shopify provides expedite 24/7, 365 days phone, mail, and chat support to owners on all its plans. Such experts are valuable for any problem. Their knowledge and familiarity with the platform are what assist your day to day running of the website.
Ease of Use
Merchants don't need severe tech skills to get started with Shopify. The ability to create and edit stores conveniently is the true hallmark of Shopify. When it comes to ease of use, Shopify even scores higher than BigCommerce. No technical knowledge is required to manage your e-Commerce store.
The ability to get started right away, due to the various out of the box features makes Shopify the ideal e-Commerce platform for merchants. Shopify is easy to set up and use. It is the best solution for those who want nothing to do with the technicalities of running an online store. You wouldn't be wasting time fiddling with a lot of coding.
Payment and Security
Shopify supports over a hundred different payment gateways, like, Amazon pay, Apple Pay, Authorize.Net, PayPal, Stripe, etc. Besides these, Shopify also has an in-house payment gateway called Shopify Payments. On Shopify, selling in different currencies is also hassle-free with the use of Shopify payments.
Payment and Security
Not only that, but all Shopify plans are also fully PCI (Payment Card Industry) compliant. Shopify's compliance covers all six PCI standard categories. All your payment and business data is always secure. On top of this, Shopify monitors and test networks for any unwarranted intrusion or attack. All Shopify plans are automatically PCI compliant by default.
Themes
All the themes on Shopify are mobile responsive, meaning they'll automatically reformat to fit mobile and tablet screens. A bad mobile experience on your site will not become a concern anymore. The free and paid themes are professionally designed and look clean, stylish, and appealing.
The platform offers a variety of professional templates. These dynamic templates help to create unique and visually appealing online stores. These captivating themes are the best bet to elevate user experience on your site. Shopify theme store includes over a hundred free and premium professionally designed e-Commerce website templates.
Multi-channel
Shopify allows you to sell your products in multiple places. The best part, merchants can do so while maintaining all the inventory, order, and customer management in one place. The e-Commerce platform lets you sell on Facebook. Owners can even sell on eBay, Amazon, Instagram, and even through a blog with powerful multi-channel integrations.
For businesses looking to increase visibility and capture orders from multiple touchpoints, Shopify is the best platform. Shopify allows you to expand your reach, increase audience sizes, and maximize sales. Customers buy straight from the channel without getting redirected to the ecommerce website.
SEO
The limitless SEO capabilities in Shopify are another reason to select this platform. Shopify comes with all the critical SEO options that most store owners would need. Also, the superior speed, uptime, and SSL security assist with the SEO. When you add products, Shopify even suggests SEO best practices.
Shopify supports a wide range of SEO tactics like custom title tags, meta tags, automatic 301 redirects on URL changes. Besides this, it even allows automatic sitemap generation, canonical modifications, and creation of personalized URLs. You can also easily integrate your store with Google Analytics and Google Search Console. Shopify even offers blogging capabilities to go with your SEO.
Product Management
The inventory management on Shopify makes it easy to track the stock levels, monitor orders, and update product listings. Merchants can automatically mark products as sold, once they've run out of stock. As a result, they avoid closing orders for out of stock products.
Shopify even allows you to import product data from a CSV file. This is helpful if you wish to bulk upload products to your store or migrate data from another platform. It's also easy to offer tons of product variations. Beyond this, it lets you change three attributes of a product with ease: size, color, and style. Merchants can create variations of other attributes with the help of apps.
Admins can even organize products by category, type, sale items, price, and more. You can either manually add products to a collection or set up rules and automate the process. This process saves you hours of data entry and manipulation, particularly if you have a vast product database. Follow a consistent naming process when you name or tag your products.
Reliability
Shopify hosts all stores on its incredibly powerful servers. Merchants don't need to worry about their website crashing or any downtime issues on a peak sales day ever again. Shopify guarantees a whopping 99.9% average uptime and can handle over 10,000 transactions in a minute. Not only that, but all Shopify plans also offer unlimited bandwidth to its owners.
Top 5 Shopify Features
Abandoned Cart Recovery
All Shopify plans include abandoned cart recovery. You don't need to install anything or go looking for an app – it comes built-in with your plan. Abandoned cart recovery sends automatic emails to customers who leave the store without completing the checkout.
You can even customize the email sent to customers. It also lets you include discount codes to target customers, which can encourage them to return. If you have a site with many visitors, then it is worth investing in a plan that offers this feature to reduce the number of lost orders.
Staff Accounts
Staff Accounts allow your staff to complete basic admin tasks. You can enable staff members to view and manage different store tasks. You can even deactivate a staff account to revoke their access to the store. The best part, it restricts their access to all the sensitive information on the store. It also lets you view changes made by each staff member.
When you have several people accessing the admin interface, it's a good idea to have staff accounts set up for each person. However, your store's number of staff accounts can vary depending on the plan you choose. Shopify Lite gives you one additional staff account. The basic plan gets you two, five with standard, and the advanced plan comes with fifteen different staff accounts.
Shipping
Calculated shipping in the advanced Shopify plan lets you integrate with third-party shipping services. This helps you provide customers with up-to-date shipping rates at the time of checkout. Your customers can choose from various shipping options: standard, express, and one-day.
Shipping
It provides customers with accurate shipping rates as soon as they place an order. You don't need to worry about overcharging them or giving estimated shipping rates. Calculate the exact cost of shipping for each customer based on their location and the product's size or weight. US merchants can even combine this feature with Shopify Shipping to get discounted rates with USPS.
Marketing and Analytics
There are many tools available in Shopify to assist your marketing strategy. Owners can see marketing recommendations; create marketing activities, and automation straight from their marketing page in Shopify. Owners can even set up discount codes for customers to use in their online store or retail location.
Marketing and Analytics
Shopify's analytics and reports give owners the ability to review their store's recent activity. They also get insight into visitors; analyze the store's speed and transactions. Admins can even access reports on finances, sales, customers, and more. The dashboard and reports cover all the standard reporting and analysis needs. Owners can export the data to a spreadsheet program, use a third-party app, or set up third-party analytics offerings.
Gift Cards
Merchants on Shopify can sell a gift card in their online store like any other product. They can even share links to gift card products on social media. Besides this, they can also issue gift cards to customers for free as a reward or incentive. The maximum value of a gift card is set at ten thousand dollars.
Whenever a merchant fulfills an order with a gift card, the customer receives an email. The email contains a unique gift card code that they can use at checkout to redeem its value. However, gift card sales are tracked differently from the sales of your regular products. Merchants can even sell physical gift cards.
Top 10 Shopify Applications
HubSpot
HubSpot CRM is the premier software in Shopify to fuel business growth and build deeper relationships with consumers. Owners can use HubSpot to integrate their online store data with CRM. They can even sync customers, products, and deals. Furthermore, organize, track, and nurture leads and potential customers. They can even personalize and automate their marketing campaigns.
Owners get to step up their sales and marketing strategy by sending emails to visitors who've abandoned their cart items. Track all interactions with their customers. Tailor the approach when reaching out to prospects. Beyond this, HubSpot comes in handy for the Inbound marketing campaign as well. It helps owners to attract an audience and build a brand that puts them above the rest.
Lucky Orange
Lucky Orange gives every store owner the ability to monitor visitor sessions on the site. They can scrutinize and draw insights from the way customers interact with the store. Owners can see what visitors are doing; watch as they click and move through the checkout process with user recordings and dynamic heatmaps. They can even create polls and surveys for a specific page on the site for targeted visitors, such as those coming from Facebook.
Owners can use form analytics to learn what fields on your forms are taking too long to finish or cause the most abandonment. They can even use the dashboard to get an instant look at how the store is doing. This'll include conversion funnels, historical analytics, and real-time analytics. Even get to identify traffic sources such as Facebook, Google PPC, and more. Beyond this, owners can receive daily/weekly email reports sent to their inbox for a quick look at your store's highlights.
Privy
Privy comes with a suite of conversion, email marketing, and SMS tools. These tools include exit driven popups and banners that help owners grow their email list from the website. Owners can even send reminder emails and texts to turn signups into sales. Use the email features to send newsletters, abandoned cart and order follow up emails. Owners can even send abandoned carts and welcome text messages.
Privy owners are always in the know-how about their email campaigns. The Real-time dashboard shows them how the campaigns are performing. Owners can perform A/B testing to analyze how messaging, triggers, or visuals impact conversion rates. The robust targeting capabilities help create campaigns based on cart abandonment, cart value, geography, initial URL, device type, etc. Not only that, but they can also choose from hundreds of high-converting templates or fully customize the design.
Oberlo
Oberlo is a drop shipping app that allows merchants to find products, add them to their Shopify store, and start selling. Merchants don't need to worry about packaging or shipping. This helps them to focus on crucial things – making sales and growing their business.
Oberlo monitors and updates the price and stock levels of your drop shipping products. Oberlo's data-driven products statistics help make the best choices when selecting products. Check the potential of every product before you start selling. Oberlo helps to reduce your workload by automating bulk orders with one click.
Despite not shipping or handling the product, the ability to track on Oberlo means you'll still be in full control. Even use the sales dashboard to analyze your daily sales success. The app also offers the ability to customize the product page and modify the pricing rule.
Google Channel
Shopify's Google channel app makes it easy for merchants to get their products on Google. Merchants get to reach shoppers searching for relevant products effortlessly. Aside from this, merchants also get free listings on Google, which helps showcase their catalog in front of thousands of shoppers who rely on the search engine to purchase products.
Besides this, merchants can run smart shopping campaigns like paid ads to reach shoppers on YouTube, Gmail, Google Search, and Google Display Network. Google will even optimize the campaign and choose the best time and place to show your products to shoppers. View the traffic and sales from the campaign and adjust the budget accordingly.
Loox
Loox helps merchants to send automatic review requests and reminder emails. The said emails ask customers for product reviews and offer discounts for submitting photo reviews as social proof. Using Loox, merchants can showcase product reviews from buyers in beautiful galleries of photo reviews and build trust in their Shopify store. Owners can also integrate their reviews on Google Shopping.
Loox works with any theme and is mobile-friendly, and 100% responsive. Create fully branded email review requests with your name, logo, subject, and text. The app also helps to display product reviews and ratings on search results with rich snippets. Use the carousel feature on Loox to display the best reviews on the home page. Even get to show a floating widget for easy access to reviews on any page.
Reconvert Upsell and Cross-sell
The Reconvert app allows store owners to trigger smart upsells for customers on the checkout page. It also helps with creating post-purchase surveys and data collection. This can be used later to entice customers and subscribers, for some post-purchase upsell and cross-sell.
Optimize your thank you page and add upsells or cross-sells with ease. The drag and drop interface makes it easy to customize your checkout pages. Owners also get to track their "Thank You" page performance. Review visits, click-through rate, top-performing upsell, and more. The app also has a built-in birthday SMS sender. Using this app, merchants can boost their store revenue.
Tidio Live Chat
Tidio is an app that helps merchants with all their live chat, email, and messenger communication. Tidio Chat empowers your customers with the quickest and most effective form of contact. Tidio uniquely merges live chat, bots, and customer support to meet the expectations of your consumers.
The bots on Tidio check for product availability inform about delivery status and give the estimated delivery time to buyers instantly. If needed, the bot can transfer the conversation to an operator. The intelligent bots can even chat with every customer who abandons their cart. The automation means you are always able to address customer concerns.
PageFly Landing Page Builder
PageFly is a powerful and simplistic drag and drop page designer. Merchants don't need to spend hours tweaking custom code or working with developers. 60+ templates and 50+ elements are available in the free plan itself. In essence, PageFly helps to create a high converting store with less development time.
Merchants can build any pages, Home page, Sales landing page, Promotion landing page, Signup landing page, About page, etc. Merchants also get to track page performance with built-in analytics. PageFly's clean code, minified assets, and lazy loading greatly enhance your site's loading time. When optimized correctly, your page can score high on desktop and mobile with Google's Page Speed Insights.
Subscriptions by ReCharge
Recharge is one of the most reliable apps to help merchants with recurring payments and subscription management. The tools in ReCharge allow merchants to customize, analyze, and manage repeat orders. They can quickly turn existing one-time products into monthly subscriptions with configurable delivery, inventory forecasting, and order management.
A customer portal helps buyers to manage their subscriptions. Owners also get an admin portal that controls every aspect of their subscription offering. The whole solution is desktop and mobile-friendly. Furthermore, the built-in analytics helps to understand lifetime value, average order value, and churn rates. ReCharge is the best all-in-one subscription platform that empowers your store to scale higher.
Conclusion
Shopify is one of the most scalable, feature-rich, and fastest-growing eCommerce platforms. Around one million stores already trust Shopify with their eCommerce needs. The fast setup time, a plethora of apps, and vast capabilities mean Shopify is suitable for small startups and enterprise-level big businesses.
In essence, Shopify is a complete eCommerce solution for every company. If you are looking to start an eCommerce business on Shopify, get in touch with the Virtina experts. We have all the resources and familiarity to help you set up a store on the Shopify platform.
Need help? Call our support team
(+91) 73390 19191
© Copyright 2023 by MEQUALS Technologies | All rights reserved