Top 10 Gamification Elements in eCommerce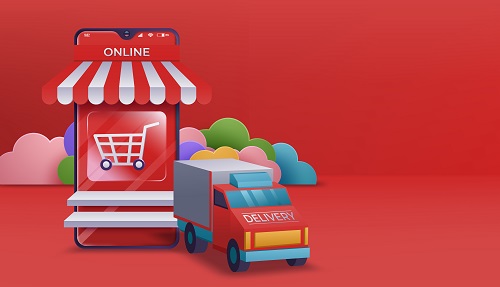 Ever felt bored and indifferent about the various things happening on an eCommerce website? An immediate disconnect dawns on you when sites fail to create a captivating user experience. The pop-up, carousel, videos, banners, and other elements fail to evoke any interest. In the end, you chose to withdraw and leave the website.
Either the interactions on the site weren't impactful, or there were barely any interactions. Customers are usually very dismissive of sites that fail to offer an engaging experience. They are easily put-off and immediately abandon the site.
In the age of frictionless commerce, you can't afford to offer a site experience that repels buyers' interest. Even an eager buyer, desperate to purchase something will drop out from a site that does not create an exciting time. Having a great time on a website is what makes memorable moments for these buyers.
A mundane and tiring time on an eCommerce site is known to deplete retention time. Longer retention increases the likelihood of conversions. Whereas, lesser time spent will mean your site's ability to convert visitors will decline drastically. To prevent this from happening, you need to invest in something known as gamification.
What is Gamification in eCommerce?
Gamification is nothing but the application of gaming principles in non-game contexts like online shopping. Using gamification, it becomes easy for an eCommerce business to target, engage, and convert prospective buyers. These buyers would've otherwise left the website.
Gamification creates an environment that entices them to take action by showcasing some form of reward. eCommerce uses gamification to increase buyer retention and revenue by building some form of engagement. In essence, it mesmerizes them enough to make them stay back.
Using gaming techniques and mechanics, eCommerce merchants create a favorable environment for customers. All they'd have to do is award them for their participation. If users find convenience and have fun, they are more likely to place orders while they browse the website.
Creating exciting and interactive experiences is the core idea of acquiring more conversions out of the traffic to your eCommerce site. Once the exciting and interactive experiences are in place, expect these buyers to return. Thereby increasing the Customer Lifetime Value (CLV) and increasing the chances of future orders.
What Is the Need for Gamification?
Modern marketing, be it offline or online, had its shortcomings. Direct product promotions came across as a little too forced and superficial. The public grew tired of seeing ads everywhere. Every channel they visited was trying to hard-sell something or another. The constant stream of product placements everywhere became overwhelming to the point where buyers started ignoring these adverts.
Why Gamification?
Even indirect marketing wasn't enough to get visitors to place orders. The plethora of products and brands makes it difficult to engage consumers. They are confused and rarely spend a lot of time on websites that induce confusion. The onset of uncertainty makes their buying process more challenging. The inability to retain them makes it hard to sell anything. If you don't have their attention for long, they'll likely abandon the website.
eCommerce brands needed a strategy to attract buyers and keep them engaged for longer. If it all goes well, then even expect them to keep coming back. Elevating user experience required them to put together an immersive experience on the site. Thus, the idea of gamification was born. Gamification was something that could sustain buyers in a zone from where they'll be unlikely to leave and be more likely to place orders.
Gamification Elements in eCommerce - CTA 1
What Are the Factors in Gamification?
Gamification may seem pretty trivial on the surface level, but it is pretty layered and sophisticated if you think about it. The entire concept is fuelled by participation and satisfying the human urge to feel acknowledged, awarded, and praised. At the end of the tunnel lies the glory and fame that tempts people to do the deed or complete a task they wouldn't have done otherwise.
It is entirely psychological what we are dealing with. What you have here is an opportunity to get a visitor to take action. Once they do so, they must be fully immersed in an environment that follows. To sum it up, gamification is essentially made up of three elements, effort, motivation, and rewards.
Motivation is the drive to act. The effort is closely tied with one's abilities and the difficulty in performing the task or game. To maximize ability, you want to make the game experience as fluid and smooth as possible. Try as much to remove any potential barriers or hesitations in playing.
Don't request sign-ups and other additional personal info to initiate the game. You can introduce this once they've progressed far enough and reached a higher level. They'll be asked to submit an email id, phone, address, and other details to proceed further.
Finally, the reward is what gets people to take that action. The prize is closely tied with the earlier mentioned motivation. Users are generally more driven for higher valued and premium prizes. Reward chasers would love to see this trigger on a website. A tangible free reward for a little effort is all you need.
How to Achieve Gamification?
Establish the Objective
Identify what you seek to achieve from the game in the planning stages. Are you looking to collect more data from your users, are you looking to improve your presence on social media channels, or are you aiming for more conversions? Knowing this will help to establish the flow and ultimately lend a better structure to the game.
Finalize the Challenge
This is the stage that tests your users. They will spend the most amount of time in this zone. If it is a quintessential game, then all the levels, graphics, difficulty, etc. will need to be discussed early on. If it is a common challenge, you'd want to analyze its ability to sustain user attention. Identify the start and endpoint in the challenge and what follows. Check if you'd need badges, leaderboards, avatars, tutorials, and anything else.
Decide the Reward
Once you have designed the game's course and finalized what you want to get out of it, all that is left is setting an award. The reward must be an extension of the effort and time that needs to be invested. A longer game that requires more effort must show a bigger reward. The reward, in any case, must tempt users to attempt the challenge. The prize offers them the value of trying the game out. Make sure the award is worthy of all the hard work.
How Brands Exploited Gamification?
Victoria Secrets, a world-famous lingerie brand, created a pink app where customers can play games, enter contests; customize looks using their product collection, and more. Sephora is a brand that gives away points or free samples to its customers whenever their order value crosses the mark set by the brand. Amazon and Xiaomi use lightning deals to tempt potential buyers to make a quick purchase.
DropBox gives more free space to users who refer friends to their service. The premier sports brand Nike created an application called Nike+. Users first need to purchase Nike+ products and then sync these products with the app to track their athletic progress against other users. AliExpress also has a gaming zone on its site, with a wide array of games that users can try out. E.L.F cosmetics users a loyalty tier to award users for consistent purchases.
Gamification Elements in eCommerce
Spin the Wheel
Many websites are known to show a spinning wheel with a pointer. A simple click will cause the wheel to spin. Every section on the wheel has a different reward. The rewards could be discounts, free shipping, 2 for one deal, buy one-get one free, and more.
The section on the wheel that falls directly under the pointer is what the buyer ends up winning. These wheels are quite fancy and almost the central element on any website that employs gamification. There is no way a customer will miss this on a page. It is highly recommended that the same be placed on the home page.
Having it on the home page or any other most frequented landing page will elevate the likelihood of order placements. The spinning wheel is relatively easy to implement and takes the least effort and time from a consumer's perspective. All you have to do is spin the wheel and get assured benefits.
Quizzes
Qualitative surveys are already a well-known thing in eCommerce. Many store owners utilize it to collect feedback about their stores. What if you could give this a little twist and make it more fun and engaging. Send mails with links that open on their eCommerce site.
If that wasn't enough, enable quiz pop-ups on selective pages of your site. You could even conduct them on various social media platforms. It could be a product quiz, company quiz, theme-based quiz, or any other custom quiz that tests your customers on a cerebral level. Quizzes aren't just fun, but also informative.
Do not make the quiz too trivial, but also don't make it too challenging. If it makes your customers do excessive research on Google, they'd likely drop out due to the sheer effort it takes to win. Set a score and whoever hits that score qualifies for offers.
Loyalty Points
Who doesn't want repeat purchases on their eCommerce stores? The challenge, however, is to stimulate these repeat orders with ease. Buyers will no doubt return for future requirements if they had a great time. But, there are other initiatives you can take to tempt them to return.
Loyalty points are something that rewards customers for every order placed on the website. The order value will decide the corresponding points the customer gains. The points can then be redeemed for qualifying gifts.
A higher build-up of points leads to a better prize. Customers start to see future value in transacting on your website. The Loyalty points system is known to trigger repeat purchases.
Referrals
The referral system persuades your buyer base to use their referral link to entice customers to join an eCommerce site and place orders. On the first order placed, you make a percentage of the total value of the order. Thus, there is something in it for you, and you are not just recommending for the heck of it. The user who uses the link will get the desired product at a discounted rate.
The more you refer, the higher your commission on the site goes. Create tiers, up to 150, 150-300, and above 300. The top-level gives you a higher percentage (points) of the order value. The only condition is that the referral must place an order for you to qualify for any points. The accumulated points can then be redeemed for a product on the site.
Social Shares
Social shares can be of two types. A customer either recommends a product on any social media platform or places an order and shares the same. The latter brings more credibility, as it shows the person recommending has already invested in the product – thereby building trust.
The viewer on any of the social media platforms uses the attached link to place an order. The sharer would be allocated a certain number of pre-recorded points. As more social media users place orders, the customer gains more points, and once it touches an earmarked level, they can redeem the same for a product.
In some instances, eCommerce brands may show a leaderboard. They assess the buzz or excitement you create for the brand on social media. In this scenario, brands award badges for participation. At the end of the month, the user who clocks the highest points wins a prize. Not only does the owner stand to gain more orders, but the effort from your customer is also rewarded handsomely.
Reviews
Both B2B and B2C businesses require genuine reviews about themselves and their SKUs. Often these reviews are hard to come by. The lack of reward for leaving a review means customers aren't too keen to waste their time. Feedback is always viewed as being efforted, except when a user had an unpleasant experience and wished to criticize the brand.
What if an eCommerce business could tempt buyers into leaving honest reviews? All they'd have to do is create a point system. The more reviews you post, the more points you accumulate. Once buyers have collected enough points, they can redeem the same for a gift. You'd need genuine reviews, backed by video and image proof, after receiving an order. The review and reward system is a novel way to tempt consumers to leave testimonials and feedback.
Treasure Hunt
Often, many inner pages of your eCommerce website are rarely viewed by anyone. Such pages are devoid of any traffic. All the organic SEO juice goes towards the landing pages. If this is the situation, you need to start a treasure hunt event on your eCommerce website. The entire purpose is to direct consumers to visit such pages.
As part of this, you'll hide a symbol somewhere inside one of those pages. During the rules announcement, you'll narrow down the possible list of pages using clues. The idea is to limit the users to a few sections of your site. One of these pages will hide the symbol. It'll get consumers to visit such pages. Whoever gets there first wins the prize for that round. In the next stage, repeat the same process.
Not only that, but these buyers might also revisit these pages later. Provided they were Impressed with the content in those pages. You could even deflect consumers to the product pages of items that sell the least. In the intention to grab some cool prizes; these customers might end up purchasing a product on one of those pages.
Limited Time Offer
One of the oldest tricks in the eCommerce gamification book is the ticking timer near a product. The timer tells the viewer about the availability of the product. It shows the users how long they have before the deal expires. Seeing a desirable premium product at a cost-effective rate tempts users to grab the product immediately.
Either buy now or miss the opportunity to grab the unique product at such a low rate. The timer creates an urgency to buy before stock runs out. Buyers feel like the deal could be a once in a lifetime opportunity. Hence, they rush to buy it at the same instant, without overthinking about it too much.
Hangman
The classic hangman game can be integrated into your eCommerce store to boost conversions. Except, this time around, instead of showing a random word, you'll ask the users to guess a product from your inventory. Of course, there'd be clues as always. The one who guesses first wins. Even reward second and third guesses with fewer points. In essence, this game can be nurtured to last longer.
Hold the competition every weekend and tally the points at the end of the year. Participation is long-lasting. Once they are in and having fun, they'd surely return next week. Create a leadership board to show who's in the lead. The desire to take the top spot for a grand prize will tempt users to keep playing.
Eye-spy
Take a look at the picture and find a hidden element before the timer runs out. The image could seem a little confusing, but an honest effort will see users locate the instructed piece with ease. In most cases, brands want that hidden element to be one of their products.
Immediately after finding the product, users can be shown a fun fact or trivia about the product. Even give a link underneath to purchase the product. A fun activity, with a goal that isn't too hard to accomplish and would barely drain your buyer's time. The game is a simple, effortless, and fun way to encourage users to return to your site. Also shouldn't be too hard to implement.
What Are the Benefits of Gamification in eCommerce?
Interactions
When users discover fun and interactive elements on the site, they'd likely want to try it out. A sparkling ball as a pop-up or a widget dangling on the home page will get serious attention. Once they click on it, the in-game experience will engage them enough. As a result, the average retention time on your website receives a significant boost.
Benefits of Gamification Elements in eCommerce – Interactions
Conversions
An increase in time spent on the site will increase the chances of order placements. Users interact via these gamification elements and build more product knowledge. As they discover a product in these gaming environments, they'd indeed search for it later within the store. Once on the product page, expect a few of these users to buy the product. All you need to do is plug the product within the game.
Positive Brand Association
A memorable moment in an eCommerce store will leave a long-lasting impression on the user. Your brand will remind users about the fun activities they experienced on the site. A positive memory goes a long way in building strong relationships. Also, by promising a prize and delivering on that promise, you build trust within your user base. You know how crucial trust can be for an eCommerce business.
Increase Loyalty
A positive experience with a brand will always draw a customer back for repeat purchases. They recall how the last session on your site went, and guess what, it only triggers positive feelings. In essence, they'll be placing more orders in the future. As such, it will lead to a higher customer lifetime value or increased loyalty. They will prefer your brand over your competitors.
Increase Revenue
Higher conversions due to a positive in-game experience will create an increase in conversions. This will then trigger an increase in revenue. Even the loyalty that you generate fuels repeat purchases, which leads to an increase in revenue. Thus, there is absolutely no way that the use of gamification elements won't translate to your eCommerce business making more profits.
Gamification Elements in eCommerce – CTA 2
Conclusion
Gamification gives you the perfect boost to take your eCommerce strategy to the next level. Brands need to combine the personalized brand experience with other forms of marketing and turn one-time buyers into repeat customers. Gamification powers eCommerce stores with the ability to lift user experience. An exciting browsing session on an eCommerce site will no doubt lead to more orders.
Gamification elements in eCommerce offer a wide range of possibilities to enhance buyer retention. Take a step ahead and deliver the kind of user experience that exceeds your buyer's expectations. Not only does it help you to stand out from competitors, but it also allows you to stay ahead in the competitive eCommerce landscape.
Gamification is transforming the traditional eCommerce model. It creates innovative ways to extend relationships, build longer-term engagement, and drive customer loyalty. It is so effective because it leverages the inherent human desires for engagement, achievement, and rewards.
Need help? Call our support team
(+91) 73390 19191
© Copyright 2023 by MEQUALS Technologies | All rights reserved